The Super Camper goes North for the Big Swell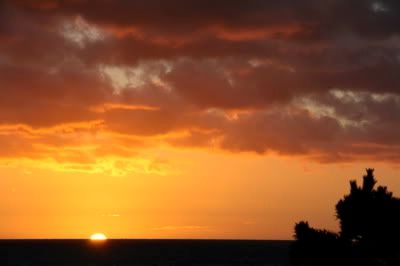 Sunset at home, the night before departure.
Months prior, Ryan had decided to take off the first week of December for a trip to Baja. It had almost been a year since our pre-Christmas accident on the way to the wall that nearly totaled our truck and our dreams. We lost motivation for a while. After 6 months, the camper was finally back in one piece and the truck was repaired. Still, our motivation was lacking. We took a month off in August and left the camper at home for a trip to Bali and the Maldives. Check out my other blog for that story and photos: http://hollybecksurfs.blogspot.com/2007/09/mutual-understanding-in-indian-ocean.html
I was traveling most of September, October, and November, so that first week of December was our first chance to pack up the camper and actually take it camping since the accident. Our plan was to head back down to Baja, possibly hitting up the Seven Sisters, especially after seeing the solid swell forecast to hit mid-week. It seemed the perfect plan, except for all the recent sketchy reports coming out of Baja. We never assumed Baja to be perfectly safe. Still, the increase in reports and severity of car-jackings was enough to have us doubting our plan. Up until the day before our scheduled departure, we still hadn't decided whether we would head South over the border, or North to much safer but less exciting destinations. The night before, Ryan checked the surf and weather forecast one more time and seeing a likelihood of South wind and rain included with the big swell, we decided to skip the 14 hour drive and potential dangers and camp a little closer to home instead.
Plaskett Creek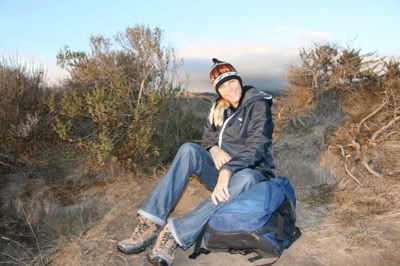 Wine, cheese, crackers, and a sunset.
With a few days before the swell hit, we started by driving North, all the way up to Big Sur to camp at Plaskett Creek. Arriving just before sunset, we were incredibly disappointed to see that probably due to all the wildfires in California recently, campfires were prohibited. A sign insisted that even a gas stove must be approved by the camp host before use. This wasn't lawless Baja at all. Ryan was outraged that we couldn't sit around a campfire, so we only spent one night and began driving back South.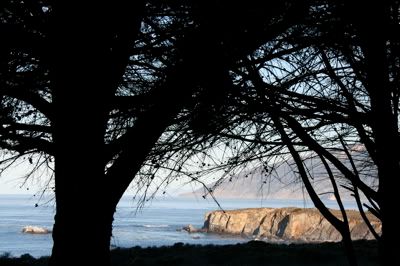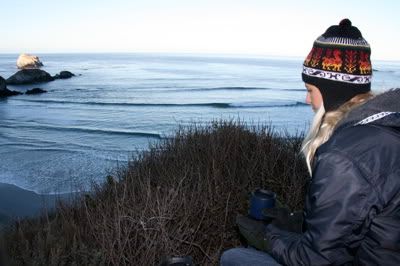 Cold morning with hot coffee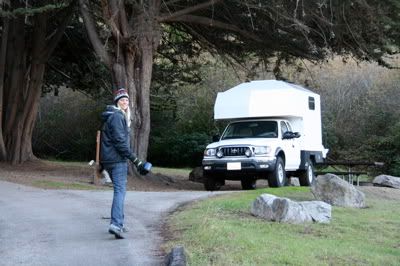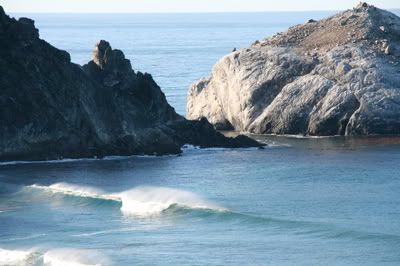 We could have surfed, but it was cold and we were content to just check it from the cliff.
Checking Carp. Still not in the mood to paddle out, even though the sun was finally warming things up.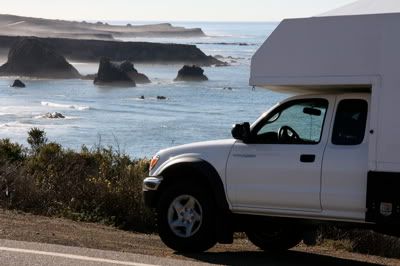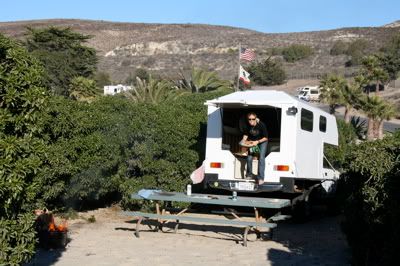 Next stop, Jalama! Where campfires are allowed!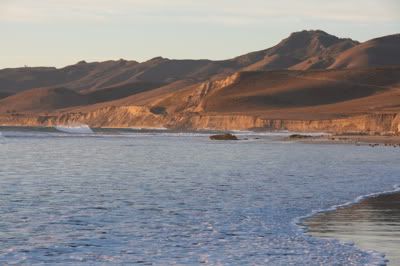 Even though it was a much shorter drive than it would have been if we had gone to Baja, I was still happy to get out and stretch my legs.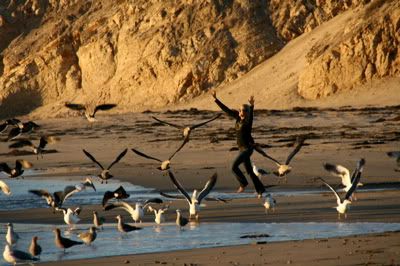 With the swell scheduled to start picking up the next morning, we went to sleep excited. A short night later, we awoke to a howling wind and a clear increase in surf. The coffee was made quickly as we packed up, and continued driving South to El Cap.
As expected, the waves were pumping. Unfortunately, we were so busy surfing and catching up with old friends that the photo taking slowed down considerably.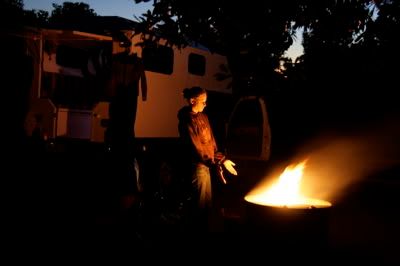 Campfire at El Cap.
After checking every option in Santa Barbara and Ventura either ourselves or via phone reports from friends, we ended up spending the big day at Rincon, then headed back to El Cap for another night. Fortunately, there were more friends around to share stories around the campfire.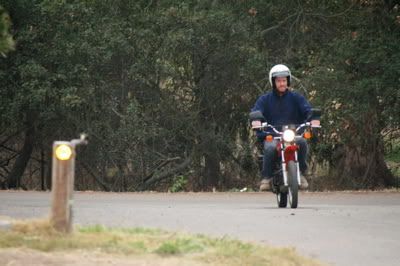 One of the greatest things about surfing is the variety of surfers that become friends. This is Jim.

This is Jim's camper.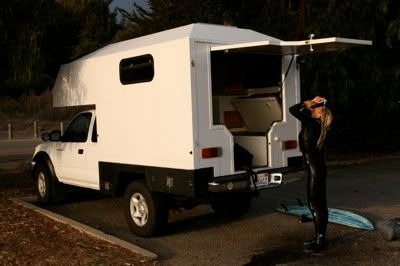 Me, enjoying the shower feature after a session at El Cap.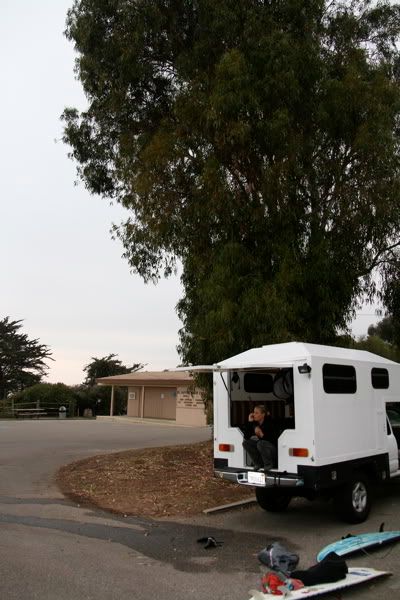 We were happy about surfing different spots, but started wondering if it might be pretty good at home too. We made some calls and decided to pull anchor and set sail for more familiar waters. It turned out to be a good call.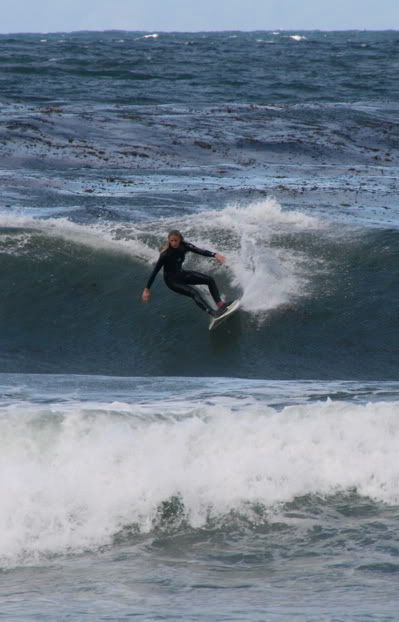 Home sweet home.